Unlike the "nonprofits" trying to profit from the trail we blazed, we do more than just talk. We've been in the trenches giving cannabis and CBD to heroes since 2011.
worth of items distributed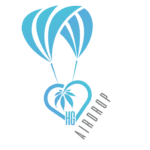 While cannabis is still largely illegal under federal law, CBD offers many of the same therapeutic benefits without the psychoactive effects of THC. As a result, it's legal to distribute and use CBD products nationwide, which is why we've launched our Airdrop program.
Every month, we send out shipments of high-quality CBD products, including oils, gummies, flower, and capsules. With our Airdrop program, members can access these products easily and conveniently, without worrying about legal or logistical barriers. Whether you're seeking relief from chronic pain, anxiety, or other health challenges, CBD can be a safe and effective solution. Join our community today to discover the transformative power of CBD.
At HeroGrown, we believe that individuals who can benefit from THC products should have safe and legal access to them. That's why we organize FREEDOM Giveaway Events in states where cannabis is legal for medical or recreational use.
These events provide an opportunity for our members to connect with one another, learn more about cannabis, and access high-quality THC products. To ensure the safety and privacy of our members, most events are low-profile and invitation-only, with invitations extended only to those located near the event location.
We're committed to supporting the wellbeing and freedom of veterans and first responders, and that includes providing access to safe and effective cannabis products. Join us to learn more about our FREEDOM Giveaway Events and other programs that are making a difference in the lives of our members.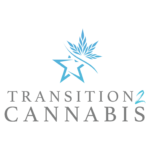 Veterans and first responders possess unique qualities that make them valuable assets in the cannabis industry, such as attention to detail, resilience, work ethic, and commitment to service. These qualities are particularly important in a heavily regulated industry like cannabis, where compliance is critical. Herogrown Foundation's Transition2Cannabis program is designed to help veterans and first responders leverage these qualities to excel in the cannabis industry. The program offers comprehensive education and training in all aspects of the industry, including cultivation, manufacturing, distribution, and retail. Participants also receive assistance with job placement and career development, as well as access to a network of professionals in the industry.
By partnering with organizations like Green Flower, Flower Hire, and Careers In Cannabis, the Transition2Cannabis program is able to provide participants with even more resources and opportunities for success. Green Flower is a leading provider of online cannabis education, offering courses in subjects like cannabis cultivation, manufacturing, and business. Flower Hire is a staffing and recruiting agency that specializes in the cannabis industry, connecting job seekers with employers in the field. And Careers In Cannabis is a job board and career resource center specifically for the cannabis industry, providing a platform for job seekers and employers to connect.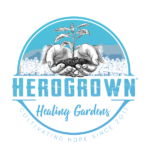 HeroGrown's Healing Gardens Project offers veterans and first responders training in the art and science of cultivating cannabis and CBD. This valuable knowledge equips them to grow their own medicine at home or pursue a career in the thriving cannabis industry.
Beyond the practical benefits, the program also offers participants a chance to connect with nature and improve their overall wellbeing through horticultural therapy. This approach has been used for centuries and has a proven track record of helping individuals recover from physical and mental health challenges. In fact, during the mid-twentieth century, hospitals for war veterans often included gardens as a key part of their rehabilitation programs. By getting their hands deep in the soil, participants in the Healing Gardens Project can discover a holistic path to healing and wellness.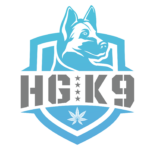 Herogrown® k9 provides FREE CBD for active and retired working dogs & veteran service dogs. In collaboration with Charlotte's Web™, HeroGrown® aims to enhance the lives of thousands of American heroes by promoting the health and longevity of their four-legged therapeutic companions. 
Every hero, on two legs or four, deserves only the best. That's why we proudly supply them with top-tier canine products containing naturally-occurring CBD from Charlotte's Web™. We believe their range of CBD products for dogs is a powerful tool to support a K9's best life.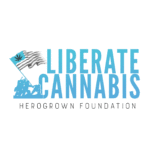 For over a decade, our community of 25,000+ members has been leading the charge to challenge outdated attitudes and unfair legislation related to cannabis. Through our efforts, we've played a direct role in multiple successful legalization campaigns, including meeting with lawmakers and contributing to the drafting of key legislation.
As veterans and first responders, our voices resonate deeply with middle America, and we won't stop until cannabis is legal in all corners of the country. Importantly, the HeroGrown Foundation operates with transparency and integrity, dedicating less than 5% of our time and resources to lobbying. Our focus is on empowering our members with education and resources, so they can advocate for themselves and the wider cannabis community.
IN MEMORY OF ROGER B. MARTIN • 1952 - 2020