Cannabis saved our founder from VA-prescribed opioids and inspired us to devote our lives to sharing this amazing plant. This year we will distribute more assistance than the previous 10 years combined — an achievement made possible by the our incredible corporate partners, supporters, and members. From everyone at HeroGrown, thank you for your support!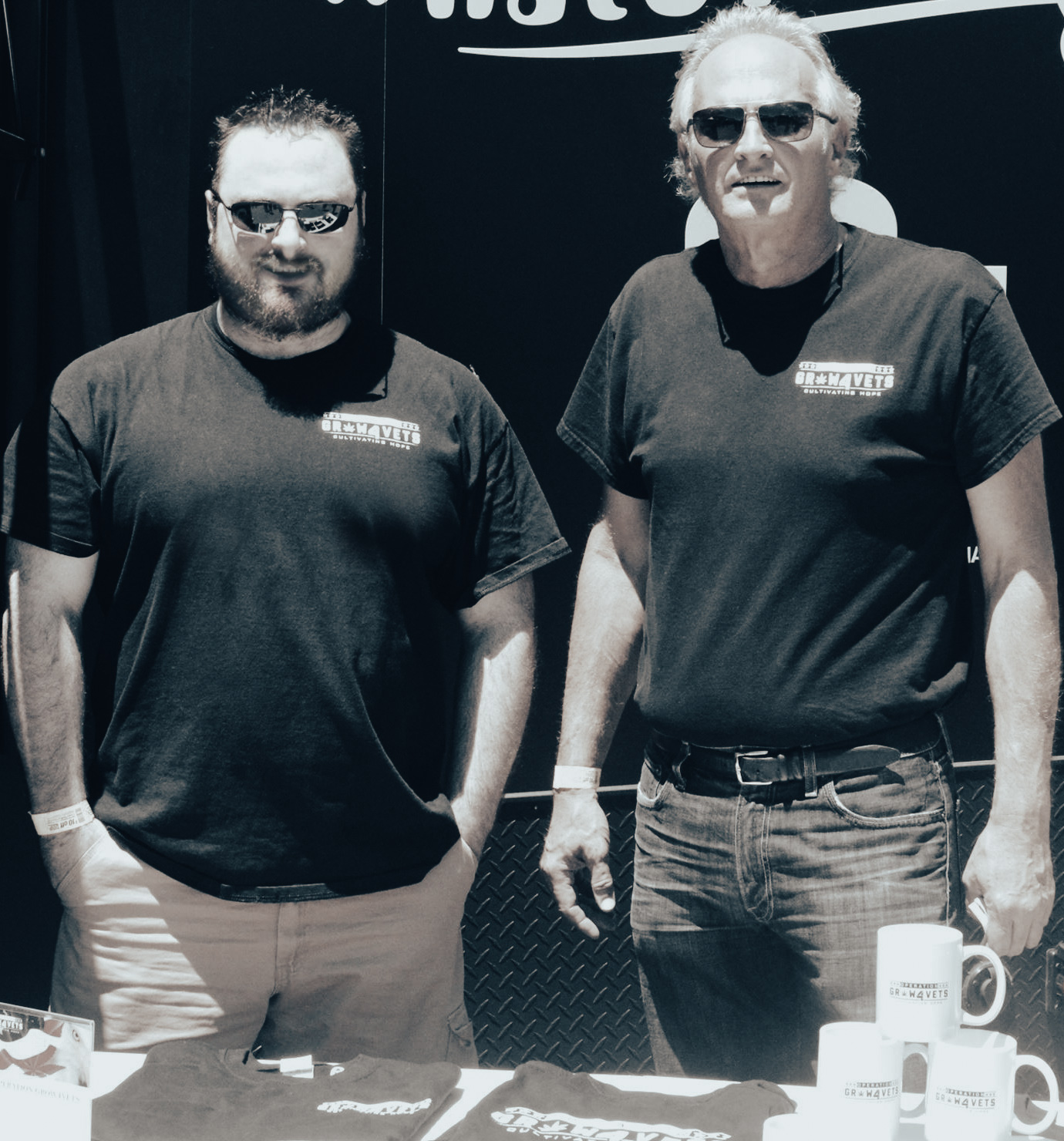 12 years Helping Heroes, Debunking Stereotypes, & Changing Laws
HeroGrown® was founded by Roger Martin and Nick Martin, a father and son team devoted to easing the suffering of military veterans.
In 2010, the Martin brothers were making their mark in California as medical cannabis advocates and cultivators. Their father, Roger, was a retired U.S. Army veteran and former law enforcement officer. Roger was also battling a severe addiction to drugs prescribed by the VA for his service-related health issues. When his sons suggested trying cannabis as an "exit" from prescriptions, Roger's antiquated misconceptions about cannabis made him hesitant. But recognizing the toll the deadly opioids were taking on his body, he finally gave in and accepted help. With the support of his sons and their high-grade cannabis, Roger was able to detox from Oxycontin and Ambien. He credited cannabis with providing him a new lease on life.
Troubled by encounters with veterans suffering from post-traumatic stress and other serious medical conditions, the family began giving their medical cannabis to veterans in 2011. In 2014, Nick decided to relocate to Colorado and formalize their efforts, incorporating the nonprofit Operation Grow4Vets. Later that year, the group made national headlines by holding the world's first cannabis giveaway event for veterans. Over the next several years, Grow for Vets gave away millions worth of free cannabis to veterans, worked to change laws, and helped lay the foundation of the legal cannabis industry. In 2018, the group became HeroGrown Foundation and began providing assistance to first responders and medical workers.
Following his father's passing in 2020, Nick picked up the flag as Executive Director of HeroGrown Foundation. Nick has over a decade of experience in the cannabis industry as a cultivator, security consultant, and dispensary general manager. The proud son of an Army vet, and brother of two Navy vets, Nick also has a passion for helping America's heroes. The new HeroGrown team hit the ground running, distributing more assistance in 2021 than the previous three years combined. And in 2022, HeroGrown distributed more assistance in a single year than the previous 10 years combined.
worth of items distributed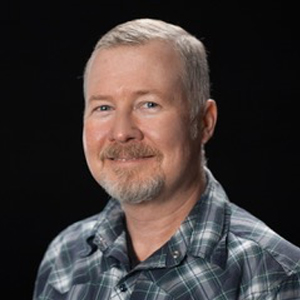 Lance has spent years cultivating brands and telling stories, primarily in the mainstream digital media and marketing space prior to making the jump to the cannabis industry. Lambert joined the Denver Post team in 2013, just as they were launching their cannabis industry-specific news site, The Cannabist. It was a natural fit for him to focus on digital media operations for the niche site. He has since stayed firmly in the cannabis industry lane and went on to head up media at WeedMaps, taking their content global before being tapped to run business development on the herbal side at Boveda, focusing on international growth and diversification. Subsequently he worked with Green Flower Media to expand and strengthen their position as the worldwide authority in cannabis education. 
As a cancer survivor, and having grown up in Northern California, he has seen firsthand the benefits of cannabis, and how it can be an integral part of a healthy lifestyle. Having spent the last few years speaking at expos and conventions around the world, he enjoys connecting with others who are interested in the many different facets of the industry.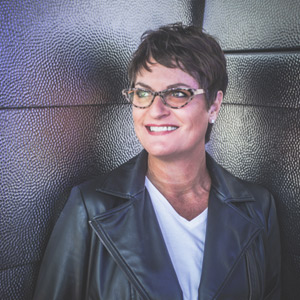 In 2018, Oklahoma passed State Question No. 788, legalizing medical marijuana. As an Oklahoma banker for over 25 years, Mel Barnes recognized the enormous risk to all communities in the state, as a result of a booming industry operating primarily in cash. While most banks used their technology to detect and eject cannabis customers from their bank, Mel put together a team to embrace the industry and provide banking services to cannabis businesses.
"There might always be a social stigma associated with cannabis, but we already see it declining. These are legitimate businesses, and they deserve access to banking services. Federal banking regulations make it cumbersome to take on this industry, but to ignore this cash-intensive business, thinking it will go away, is a big mistake."
Mel now leads a cannabis banking program with a national presence. She has a passion for the industry and her team has helped hundreds of businesses across the country secure compliant financial services. These are the same businesses that partner with HeroGrown Foundation to provide an alternative to narcotic drugs prescribed to our veterans, first responders, and many others.
Jon has spent nearly a decade in the cannabis industry- driven by his passion to connect people with the plant.
As a Kansas City native, his parents had a small, locally owned business- in which they employed many veterans for over 20+ years. Working on those very assembly lines growing up and throughout college, Jon had a first hand account of the positive impact employment opportunities could bring to our veteran community.
In a full-circle moment, those personal experiences now provide him with a tremendous feeling of honor and pride to now support our veteran community as an advisory member of the HeroGrown team.
Currently serving as Chief Revenue Officer for the vertically integrated Missouri cannabis brand, Illicit Gardens, Bond was also an early team member of cannatech company Dutchie- where he spent 4 years supporting cannabis operators by way of technology.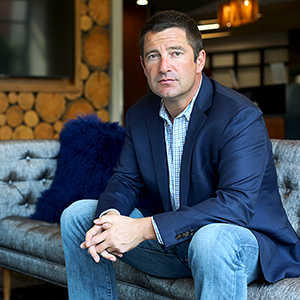 Chris Driessen is a force in the cannabis industry. He is known across the industry for his leadership, strategy development and brand building expertise.
His leadership has been instrumental in creating business processes that streamline efficiency, drive dramatic revenue gains and foster lasting, mutually-profitable relationships with the largest names in the marijuana industry.
Driessen is a seasoned media pro, and has been featured in publications like Time, Newsweek, Forbes, Variety, and Entrepreneur, among others. His key role at the forefront of the cannabis industry has made him the sought-after thought leader on all things related to the business of cannabis.
Brett is a multifaceted cannabis professional with experience in a broad range of functions within the "green rush." As a veteran of the United States Marine Corps, he brings that unique sense of commitment and work ethic to everything he does. He currently serves full-time as VP of Marketing for the leading fintech provider to the cannabis industry, Green Check Verified. He holds a master's degree in Public Relations and runs a media, marketing and PR consulting company called Good Highdeas as well.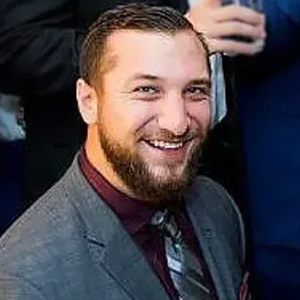 As the co-founder & head of partnerships at MJstack, Adam is focused on expanding and nurturing the company's robust partner ecosystem, which is an integral part of connecting their customers with the right tech partners for long-term, mutual success. Prior to founding MJstack, Adam worked in enterprise tech sales and strategy for industry-leading companies like Flowhub, Floify, and CA Technologies where he was focused on helping customers become thriving modern digital businesses.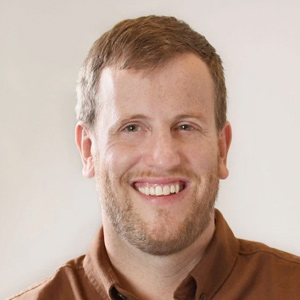 Brandon Bobart, founder of Pisgah Peaks Ventures, spent the past decade helping businesses and teams grow through digital solution. But his real inspiration lies more at home. And Brandon knows about ownership too. As a co-owner of the successful CBD company, Franny's Farmacy Franchising, he helped develop a franchise program, from a successful brick-and-mortar concept into a thriving, 14 location franchise company.
Brandon got his start in the CBD industry through marketing. He designed successful email campaigns for small businesses and learned how to improve outreach.
"Being a lifelong learner. I think my career as a teacher taught me this. Every quarter new tricks + strategies are being implemented. If you aren't updated on them, you'll fall behind your peers and being doing your clients a disservice."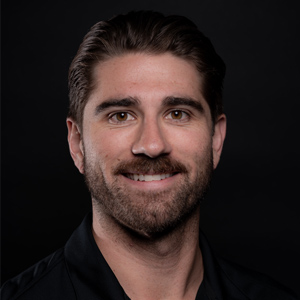 Starting in sales and working his way to Vice President of FoHSE LED, Jason's ability to organize, plan, and execute has helped pave the way for continued growth & success at the Horticulture LED powerhouse headquartered out of Las Vegas, NV.
Prior to his role at FoHSE, Jason was a team leader with the 2nd Ranger Battalion where he earned his Ranger Tab and completed multiple combat deployments. As he began his transition back to civilian life, he experienced first hand the "one size fits all" pharmaceutical approach administered to Veterans by the VA.
"My goal in this industry is to help destigmatize the use of Medical Cannabis and make it readily accessible & affordable for Veterans. The injuries sustained while in combat are not always physical, for it is often the "invisible" scars that are the hardest to manage and control. There is a lot of room for improvement when it comes to this topic, and I strive to help inform, educate, and provide alternative options for all Veterans."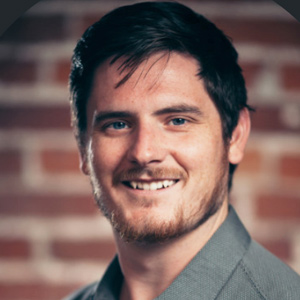 Grant is a refreshingly genuine individual with a strong passion for the cannabis plant. He's spent the last decade working in the Colorado cannabis market. From managing a grow, to leading sales teams and developing business strategies he believes in the power of collaboration. Life is just better together.
Early in his life he suffered an injury that left him addicted to prescription pills. Through the support of family and friends he was able to replace prescriptions with cannabis. This experience shaped his view of medicinal cannabis and the ability for plant medicine to help and heal those in need.
When he's not leading sales and marketing efforts or strategizing with teams he enjoys the typical Colorado outdoor lifestyle. Lots of hiking, camping, and snow sports with his wonderful wife.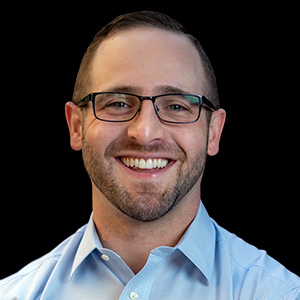 Charlie Piermarini, PA-C, MSPAS, MS, MPH
Since he was young, Charlie Piermarini has had a passion for medicine and people. During the summers, while an undergrad at The University of Arizona, he would work as an EMT at a summer camp serving both children and adults with special needs.
Through these life-changing experiences, he knew he had to pursue his passion for medicine. He continued his education and graduated with a master's degree in Physiology from The University of Arizona. He was able to publish his thesis paper in the American Journal of Physiology-Heart and Circulatory Physiology.
He then attended the Touro University of California, where he completed a dual Master's of Science in Physician Assistant Science (MSPAS) and Public Health (MPH). He moved back to Arizona, where he practiced family medicine and then moved into pain management.
"As a medical professional we understand the human body and utilizing health coaching techniques we can help you get the best results with either CBD or Medical Cannabis."
PASSIONATE LEADERS WHO ARE COMMITTED TO CULTIVATING HOPE
Outreach Director, Advocate Board Chairman
Nick has a very untraditional background ranging from chief operating officer for a hemp extraction laboratory, supervising operations in the ski industry to deploying around the world with Naval Special Warfare Development Group. Nick served 8 years in the Navy reserve as a Master-at-arms and has worked a wide variety of civilian jobs both in and out of law enforcement. His focus is a people oriented approach to operations management. Destigmatization of cannabis use in the veteran & first responder community is one of his main driving missions. He currently resides in Vermont with his wife Karissa and baby Milo.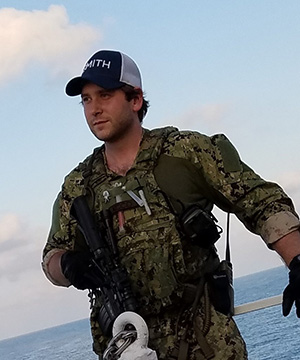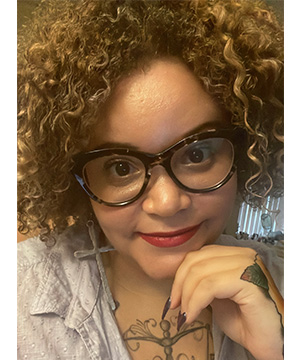 A medically retired and decorated US Army Operation Iraqi Freedom Medic (E-5). After serving, she was left without a sense of belonging and purpose. Briana Carr had a daily struggle with debilitating amounts of physical, mental, and emotional pain. That was until she found cannabis and artistic solutions to combat the heavy burden of chronic pain, PTSD, depression, anxiety, childhood trauma, grief due to the loss of her US Army Veteran father Perry D. McCrae, and endometriosis (#endowarrior, a painful condition that affects 1 in 10 women.) Now she wants to share this tribe, purpose, and the tools of cannabis and artistic expression with her community. Inspired by the legacy of the Harlem Renaissance, she hopes to spark a new renaissance of intellectual and cultural growth using cannabis and live arts as a means of connection to her roots to understand her routes for a better future for her, diverse communities, and veterans alike. She is the founder of Nourish: Roots to Routes a start-up currently showcasing her artistic talent. Nourish will be a membership lounge and cannabis soul-food kitchen dedicated to intellectual and cultural resurgence through live arts, classes, and community events.
Proudly served in the Marine Corps as an 0311 Rifleman from 2007-2011. Deployed twice, both into Helmand Providence Afghanistan with 3rd Battalion 8th Marines. During service did receive the Navy and Marine Achievement Medal with combat distinguishing as a squad leader. August 2011, separated honorably and began to pursue a life outside the Marines.
As for transitional skills, was slightly limited to occupational skills as an infantryman. At least I thought was the case. Like many, alcohol was my crutch that was dragging not only myself down but my marriage. Medical cannabis helped me conquer alcohol, it was the catalyst to free me and strengthened my relationship. Cannabis without a shadow of a doubt saved my life and allowed me to grow.
I know many veterans are in that dark place I was in. Advocating for veterans to have access to this medication, having a choice. Educating not only veterans but the rest of the population that its not about getting high, its about giving people a tool to succeed. On multiple fronts hemp and cannabis have overwhelming to not only improve lives but save them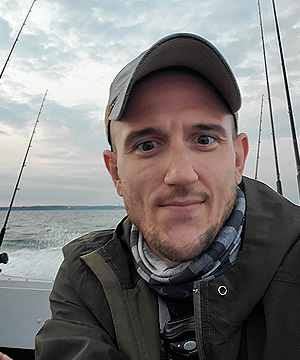 I am a NJ Certified Cannabis Consultant and Voice Artist. I have a background in Chemical Deployment and operations for the US Army with a focus in water purification and environmental decontamination. This role transitioned into employment at a Biomedical Company as an Account Representative, identifying, transporting, and storing specimens. And Biological containment and handling blood-borne pathogen. I have served in leadership roles in the military and law enforcement to. I am Disabled Vet with Active and National Guard Service that advocates for the use and legalization of cannabis understanding it's benefits to the endocrine system and pain relief values . I believe in the whole person approach to wellness and since we are all individuals with unique wellness need there is no one size fits all response to healthcare… we all need on a different schedule, so cannabis may not be fore everyone. It's simple, I subscribe to the ideology of choice and freedom. Being around chemicals, laboratories and traveling to some of the most unique places in the world has provided me with a wealth of information and approach to creating solutions and I believe cannabis can overcome the stigma placed on it.
I served as an Army Infantryman for over 11 years. My duty stations include Fort Benning, GA, Schofield Barracks, HI, and Fort Drum, NY. While with the 25th ID in Hawai'i, I deployed twice in support of Operation Iraqi Freedom (OIF). I earned the Combat Infantryman Badge, Parachutist badge. Air Assault badge, Iraq Campaign Medal with 3 stars, Army Commendation Medal (7), Meritorious Unit Commendation (2), Army Good Conduct Medal (3), National Defense Service Medal, Global War on Terrorism Medal, Non Commissioned Officer Professional Development (2), Army Service Ribbon, Overseas Service Ribbon (2). Other schools include Anti-Terrorism Officer, Battlefield Forensics, Raven and Puma UAVs, and the Army Instructor course. Post-service I worked as an Emergency Medical Technician, Security Officer Training and Compliance Manager, and Tactical Combat Casualty Care (TC3) Instructor. I have also earned multiple industry recognized certifications such as Cannabis Consultant and Master of Cannabis certificate.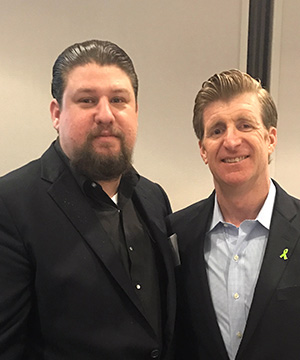 My name is Matthew Jensen — I'm a combat Veteran with the United States Marine Corp and also served with the CA National Guard.

I have worked with Veterans non-profits for the last 5 years with homeless and mental challenges. I have help advocate for Veteran housing in my community. I currently work for Sonoma County Veterans Service Office as an Veterans Service Specialist III. I also currently help out with Congressman Thompson's offices Veteran Advocacy leadership board, I'm also currently 2nd Vice Commander for Amvets Post 40. I have three associates degrees from Santa Rosa Junior College and I'm currently work on my bachelors at Arizona State University for Community Advocacy and Social Policy.
I served in the Marine Corps from 2003-2015. Served in both Iraq and Afghanistan. As well as other training missions in African. As far as award I have a couple cert. comms. I got out due to many different issues but the main two were my back and PTSD they said, however, this was during the draw down. Since the Marine Corps I have been trying a few different careers while sorting out my many different issues and trying to manage and mitigate the pain. I have since found cannabis and it's pain relieving properties. I started growing my own cannabis in 2020 and I haven't looked back since. Now I would like to share this relief with other veterans.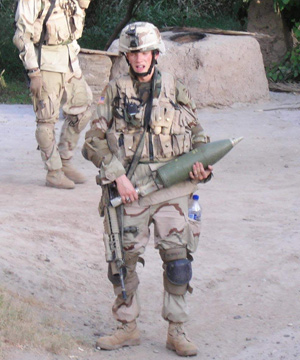 Started at the age of 17. First unit I served in 3ID for the invasion of Iraq in 2003 as a Bradley linebacker crew member… Loader. I was the only E-2 in the unit so I was the one that got out all the time and tested the air. Moved to driver quickly and landed dismount before my second deployment in 2005. PCS'd to Ft. Hood in 2007 and landed a PSD slot. Stayed overseas for a while on that one. Three trips to Iraq. PCS'd to Ft. lewis and immediately got told we were the first Stryker unit headed to Afghanistan. Did a joint trip to the southern border with some Canadians. Served as a cavalry scout, started as an air defense artillery member. Been all over the place literally. Started from the very very bottom as a kid and grew up very fast. Ended my 10 year membership as an E6 and wouldn't trade anything I've done or seen for anything or anyone.
ROGER B. MARTIN • 1952 - 2020​​